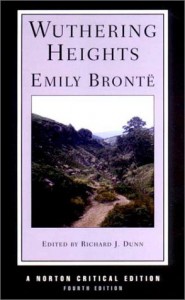 Surely I read a different book than the rest of the world? I can't even bring myself to give this two stars, although I don't hate her writing. I just will never understand how this story is worshiped and romanticized by so many. I understand:evil begets evil. This was just insane, though. This is Kafkaesque before the phrase came into existence. I honestly wouldn't be surprised if the family from House of 1000 Corpses were inspired by these people.
To quote young Linton:
"Indeed, I hate them all: they are odious beings."